A Renewed Pastoral Centre
Holy Cross parish benefits from a variety of newly renovated halls and meeting spaces within the buildings adjoining the church.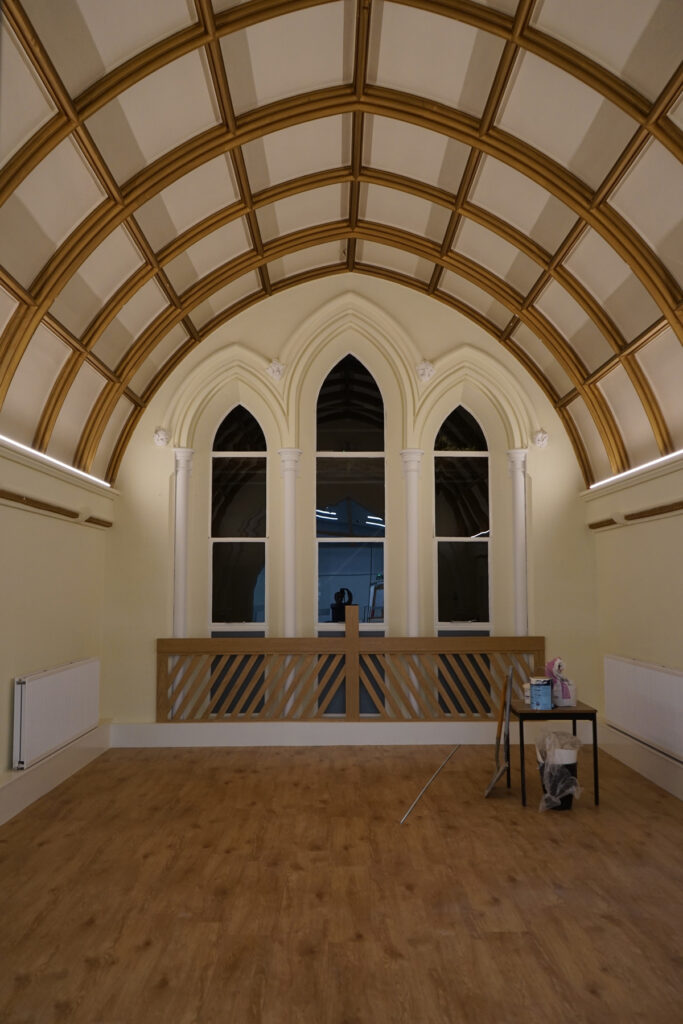 Regeneration and Relaunch: completing end of October 2021
With the generous help of donors and those who made gifts in their Wills, we have fully regenerated and transformed our priory halls, relaunching them in autumn 2021 as a new pastoral centre to be known as 'The Frassati Centre'.
It is named after a popular 20th-century Italian lay Dominican, Blessed Pier Giorgio Frassati (1901–1925), who is known for his wisdom and devotion, care for the poor, and sense of fun.
A Flexible Venue for Groups and Private Hire
This exciting change is allowing us to improve greatly the services we offer to the local community, and open the centre out to new users. We can now hire out the Frassati Centre as a venue for conferences, training days, education, and for parish events. Contact leicester.admin@english.op.org to enquire about booking rooms at the Frassati Centre. Conditions of hire apply to all bookings.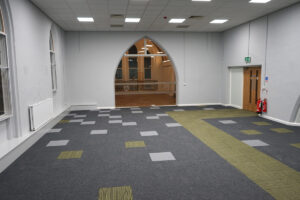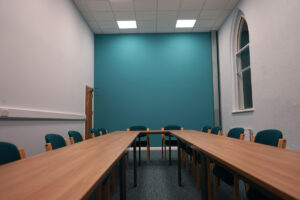 New Spaces
A new bright reception area makes the building more welcoming.
A platform lift now makes the first floor fully accessible
New lavatories and kitchens greatly improve our facilities
New plumbing, heating and electrics ensure the comfort and safety of all visitors
Fresh decoration throughout
New rooms have been created by dividing the unused first-floor hall:

additional rooms for concurrent groups to meet
small chapel in the former apse area of the old Holy Cross church
private spaces for prayer, counselling and study.

Help us complete our fundraising
We have now spent out the funds we raised for the upgrade of the building, but we still need to raise funds for the full equipping of the Frassati Centre. 
Could you help us with a generous gift? 

200th Anniversary Campaign: Links