We greatly value all of those who support Holy Cross church and make it a place of prayer in the city.
Recently, we purchased new clean-burning candle stands which are safer and more secure. There are seventeen candle stands installed around the church.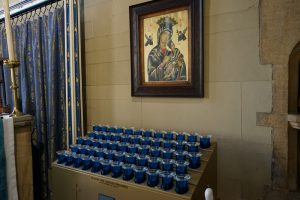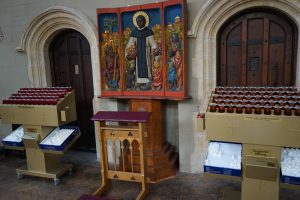 Would you like to sponsor one of these candle stands? You can either get together as a group, or sponsor a stand as an individual.
The cost of sponsoring a candle stand is £300, and this will be a donation to the parish to help cover the purchase costs. Your name will be entered into our benefactor's book – Mass is regularly offered for our benefactors.
You can donate by credit or debit card using the secure form below. If you need to pay by another way, or have problems using the form, please just email our bursar.